Reasons To Watch The Ayushmann Khurrana And Sanya Malhotra Starrer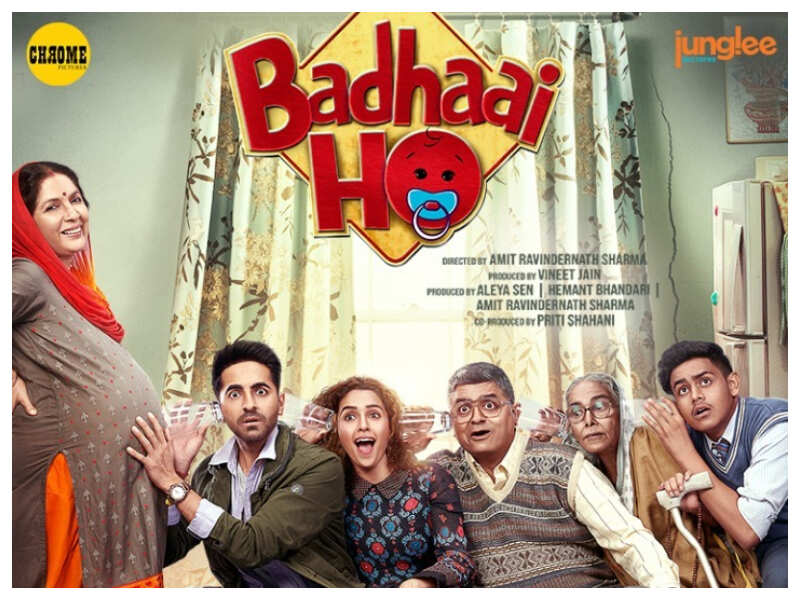 Apart from having a quirky storyline and stellar star cast, the songs from the Junglee Pictures' film are also topping the music charts. The title track of the film, 'BadhaaiyanTenu' is a good news anthem which clearly shows the plight of the lead actor Ayushmann in the film who is reeling to cope with the social embarrassment of their mid-aged parents expecting a baby.
After that, they released a Punjabi dance number picturised on Ayushmann and Sanya's engagement ceremony in the film. The upbeat Punjabi number is the hit wedding song of the year.
They also unveiled a soulful song titled, 'Nain Na Jodeen' which will surely tug at your heartstrings. The soulful number is inspired from a traditional Punjabi folk by the same name, performed by Reshma ji and others.
Lastly, the makers released the baby shower song which has quirky lyrics. The song gives us a glimpse of the Ayushmann and Sanya's lovey-dovey relationship in the film. The song is also picturised on Neena Gupta on account of her baby shower in the film.